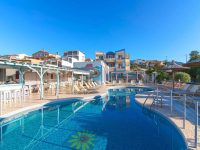 Hotel Sunray ( -10% )
10% discount
Sunray Hotel is in Thassos, one of the most beautiful Greek islands in the Aegean Sea, in the seaside of Limenaria. At Sunray Hotel visitors can discover the island hospitality and enjoy a dream vacation with high quality facilities in a beautiful environment, spending countless hours by the beach, and the Aegean Sea.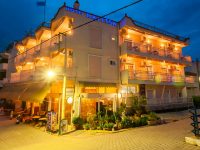 Hotel Ralitsa ( -10% )
10% discount
Hotel Ralitsa consists of 24 modern, spacious rooms, decorated beautifully, which provide all the necessary amenities. Our rooms provide view to the sea and to the mountains, a necessary component of your vacations on the island of Thassos!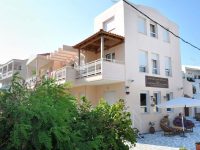 Apartments Ralitsa ( -10% )
10% discount
"Apartments Ralitsa" is a lovely complex just a few meters from the main limenaria beach on the south side of Thassos island. The lovely surroundings and the close proximity to the beach in combination with the comfort of our apartments make "Apartments Ralitsa" an ideal choice for a relaxing vacation.